SCANNING ON THE EDGE OF SPACE

Professional Matterport 3D Services
Matterport's 3D scanning technology digitally recreates properties and transforms them into unbelievable 3D virtual environments.
Let us transform your space
Compare pricing, services, features and experience, and you'll discover why SAMIAmedia is your Northwest Matterport Leader.
With hundreds of 3D Showcases & tens of thousands of scan sweeps complete, we have the experience, and quality you can trust.
Because you deserve the best 3D Showcase possible; we bring you the most COMPLETE Matterport 3D Showcase possible.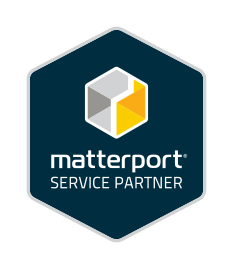 What can we Showcase for you?
Hospitality

|

Business
|
Retail
|

Venues

Transportation & Travel

|

Restaurants & Food Service

|

Construction Industry

|

  Unique Spaces
Please contact us to speak with our certified forensic video expert regarding Law Enforcement, Forensic, Fire & Judicial 3D scan services.
Matterport 3D Showcase is nothing like your typical "virtual tour" for real estate. It is a complete, immersive virtual experience that transports buyers to the property, right from their web, mobile or VR device.
Turn your seller's property into an "Always-open House" and let prospective buyers explore like never before.
MORE than VIRTUAL TOURS
Today's home buyers are flying away from slideshows of listing photos, and slow moving videos
—they want more, and they want to EXPLORE!
Buyers can explore your 3D Showcases in Virtual Reality with iPhone, Android, and Daydream-ready phones thru WebVR.
Here's what our real estate clients are saying...
"SAMIAmedia is our go-to 3D imaging company for ALL our properties. Les goes above and beyond, his product is high quality, always on time, and our clients love him! I can't imagine anyone providing a better service than what we receive from him. A huge thank you from Team Hiatt!!"
—Steve Hiatt Broker, Keller Williams Reality
"Using the technology offered by SAMIAmedia has made touring homes possible from your computer! Highly recommend hiring SAMIAmedia for all your listings"
—Susan B Chace, Avenue Properties
"I have used a lot of different kinds of visual or virtual tours in the past 12 years of business, however, this tool, by far, is the best for giving potential buyers, especially those who live either out of the area, state or overseas an accurate way to view the house as if they were actually walking through it. A buyer from Hawaii viewed the 3D Tour and they had their Broker view the listing and wrote a full price offer.  I intend to continue using SAMIAmedia 3D technology!  Awesome tool that works!"
—Tim Paulsen Broker, Home Team NW
"Thank you so much. The home you did for me in McAllister Park went into contract in less than 2 weeks. This is after 4 other Realtor's and 2 years on the market. I will be using your services again!!!"
—Debe McDowell Broker, John L Scott
Hospitality, Travel & Event Planning

Create a connection with your guests even before they arrive
Matterport Spaces are complete virtual experiences that give online visitors an accurate sense of your accommodations and amenities. They are created from real 2D and 3D data about your properties, and can be embedded in any website, just like photos and video.
You'll speed booking decisions by offering an immersive 3D experience that is so real, your guests will feel like they're already on vacation
Create a delightful booking experience for guests
Immersive 3D helps your guests book with confidence. Ensure that expectations are aligned with reality and drive more bookings with Matterport Spaces.
Make it easier for event planners
Empower event planners to discover the perfect venue by giving them a complete understanding of your space. You'll save them time and money by giving them a complete feeling of your venue, right from their computer or mobile device.
Construction & Architecture

Faster and more complete than 3D laser scanning
Matterport's Pro Camera captures 2D photography and 3D data from job sites, and automatically stitches them into a complete, immersive 3D model of a real-world job site that you can share, annotate, and export point clouds to programs like Autodesk ReCap ® or Revit ®.
It's quicker than 3D laser scanning, and more complete than handheld 3D scanners.
ACCURATE WITHIN 1%*
Our rapid scanning is accurate enough to generate point clouds or polygons for as-builts, and complete, informative construction documentation.
*Under normal operating conditions. De-calibration, abnormal temperatures and other factors may result in reduced accuracy.
Features & Services
Mattertag Content

|

Mattertag Links

|
Quickstart
|
Labels
|
360° Outdoor/Indoor Views
|
CoreVR

|

Custom
URL Parameters
|

Dollhouse View

|

Plan/Elevator Views

|

Inside Views

|

Guided Tour

|

Highlights Reel

|

MLS Compliant

|

Branded & Unbranded

|
Marketing Metrics
|
Client Access Website

|

Same Day/Next Day Delivery

|

Free Hosting

|

Free Text Updates & Edits

|

Schematic Floor Plans

|

Property Summary

|

OBJ File

|

iOS Download ID

|

White-glove Service

|

Advanced Scan Techniques

|

Specialized Scan Services

|

No Hidden Fees

| No Travel Charge

*



*No travel charge for scans in Pierce, King, Thurston, Mason, Kitsap and Lewis Counties