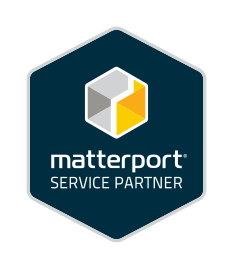 We are a highly specialized, professional Matterport Pro2 3D services provider.
Since 2015
Quality You Depend On — Experience You Can Trust
Committed to bring you the best Matterport 3D Showcases possible.

Experience next level Matterport with over 4x the image quality.
Seattle, Tacoma, Bellevue, Puyallup, Bainbridge Island, Olympia, Port

Ludlow, C

le Elum
AND BEYOND
Matterport's Pro2 3D scanning technology digitally recreates properties and transforms them into unbelievable 3D virtual environments.
Custom 3D Matterport, VR and 360° Imaging Projects
Hospitality

|

Business

|

Retail

|

Venues

|

Insurance Claims

|

Transportation

|

Architectural Solutions

|

Restaurants 

|

Construction

|

Unique Spaces

|

Home & Business Inventory Solutions
We're capturing your spaces with Matterport's new Pro2 - 4K 3D camera


Make sure your Matterport Service Provider checks all the boxes.
pro2 - 4K matterport

SAMIA

we check all the boxes
Real Estate Brokers
WIN LISTINGS

|

BOOST LEADS

|

ENGAGE BUYERS

|

SELL FASTER

|

STAND OUT
An immersive online 3D experience that gives buyers a true sense of the feeling of your property before they ever see it in person.
We put Matterport's industry-leading technology to work for your listing.
Here is just a sampling of what's new!



All New Pro2 4k 3D Platform

|

Multimedia Mattertag Posts

|

"Learn More" Link in About Panel

|

Social Sharing Enabled

|

360° Snapshots & Teaser Videos for Social
|
Syndication Enabled
|
Gross Internal Area (GIA) Calculation
and
SAMIAmedia Has It All!
Engage buyers, and win over sellers by offering something no one else in the market can provide!
We stay on top of the tech, so we can help you leverage these NEW features to win more listings!
Real Estate Pricing & Services
What kind of Pro2 Matterport can we build for you?
Featured in Matterport's 3D Gallery