Real Estate Pricing and Services
Leading Western Washington in Professional Matterport 3D Services Since 2015
Buyers crave Matterport - Sellers expect Matterport
Professional Photos and Pro2 Matterport help sell homes; and as Matterport settles into "the standard of 3D virtual tours for real estate", buyers searching on sites like Realtor.com (we syndicate to) and Zillow are immersing themselves in high quality Pro2 Matterport 3D Showcases just like they crave high quality listing photos. The last thing YOU want is frustrated online home shoppers trying to navigate an inadequate virtual tour, or an old school pan-in pan-out panorama slide show of listing photos set to unsuited music.
Today's savvy home buyers want realistic 3D
Savvy home buyers are expecting to be transported into high quality Matterport 3D tours when shopping for new homes. So give them the emotional connection they crave. Your sellers also deserve your best marketing; don't let them down. SAMIAmedia is helping people experience your listings in VR, online and on mobile devices in the most realistic, fully immersive way possible.
We offer the full line of add-on assets to help you lead the pack when marketing your listings. Providing the highest level of 3D Showcase quality, we will never "short scan" your listing. With over 3 years of specialized Matterport experience, we know how to build unbelievable Matterport Pro2 3D Showcases.
Matterport with Free HD Photos Snapshots

$250
0,001 - 2,000 SF

Pro2 3D Showcase
Plus Hi-res Photos

$285
2,001 - 3,000 SF

Pro2 3D Showcase
Plus Hi-res Photos

$365
3,001 - 4,000 SF

Pro2 3D Showcase
Plus Hi-res Photos

$425
4,001 - 5,000 SF

Pro2 3D Showcase
Plus Ho-res Photos

What you get
What you get with each Matterport Pro2 - 3D Showcases

Add-on Assets
Customize your Showcase and enhance your marketing with our Add-on Assets
$85
Out Building Scan 1,000 SF or Less
NEW
MatterPak™ Commercial Assets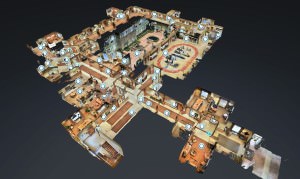 $50
1 Year Model Hosting
Some restrictions apply. Pricing based on square footage shown in the NWMLS or CBA. Matterport 3D Service Agreement "Terms", pricing, and services subject to change without prior notice. By purchasing and using the Services provided by SAMIAmedia the "Service Provider"; you the "Customer" acknowledge and agree to the Matterport 3D Services Agreement "Terms" available for review at: http://samiamedia.com/terms. SAMIAmedia is a trusted, licensed, and insured Matterport Service Partner.