Real Estate Pricing
Let us help you win listings, cut costs and beat the competition • Spend more time getting listings and leave the Matterport to us
We capture amazing spaces with our Gen-2 Matterport Pro2 cameras with Fast Capture; 4x the image quality in 1/2 the time, and Leica Geosystems LiDAR-based imaging laser scanners for outdoor and large space Showcases

(10k ft² +)
Leading Western Washington in Professional Matterport True3D™ Virtual Tour Services Since 2015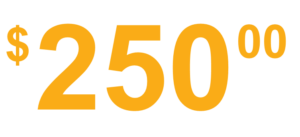 For Listings 4,000 ft² or less. Over 4,000 ft² add $100 for each 1,000 ft² up to 10k ft²
A $45-dollar travel fee will be added to invoices for projects north of the Seattle-Tacoma International Airport
For an Unbelievable Matterport True3D™ v3.0 Showcase Up to 4,000 ft² and

25 or more HD Photo Snapshots!
Give home shoppers the "virtual keys" and the freedom to

navigate your listings from anywhere



Engaging, shareable, with viewing capabilities across all devices
You're e

mpowering prospective buyers to explore your listings 24/7




Paying is fast, easy and secure
Onsite we accept checks, major credit and debit cards, chip cards, Samsung Pay, even contactless payments like Apple Pay.
If you prefer, we can send you an invoice through FreshBooks to pay online later.

SAMIAmedia is a Northwest MLS Approved Photographer
Each Standard Matterport True3D™ v3.0 Showcase

Includes
Do you want to blow the competition out of the water and win more listings?
Your Trusted, Licensed, and Insured Matterport True3D™ Service Provider
Restrictions apply. Pricing based on square footage shown in the NWMLS or CBA. Matterport 3D Service Agreement "Terms", pricing, and services subject to change without prior notice. By purchasing and using the Services provided by SAMIAmedia the "Service Provider"; you the "Customer" acknowledge and agree to the Matterport 3D Services Agreement "Terms" available for review at:

http://samiamedia.com/terms.