Real Estate Pricing
Give home shoppers the virtual keys and the freedom to navigate your listings from anywhere 24/7
Matterport True3D™ Showcase v3.0 Virtual Tours & Free HD Matterport Photo Snapshots
Providing Northwest Top Producers the Highest Quality Matterport Showcases Since 2015

STANDARD
$250 4k ft² or Less
With tons of features our Standard Matterport True3D™ Showcase v3.0 will have home shoppers in awe as they tour your virtual open house -from anywhere, 24/7. In addition, we give you 25+ Free web and print ready HD Photos Snapshots! Price is $250 for listings 4,000 ft² or less. Contact us for a complete price sheet.

PREMIUM | LUX
$350 4k ft² or Less
Our Premium Luxury Matterport True3D™ Showcase v3.0 is loaded with all the standard features plus -you get Floor Plans, Mattertag Annotations, Enhanced Showcase link and so much more! $350 for listings 4,000 ft² or less. Contact us for a complete price sheet.

ENHANCED
Contact Us
The Enhanced Showcase is next level Matterport! Some of the features include: Your logo and headshot added to the information panel. It also has a Mini Map with compass Showcase navigation. How cool is that? Leverage this incredible technology for your real estate business. Contact us for pricing and details.

ONE PRICE
Teams & Top Producers
If you're a top producing Real Estate Broker or Team looking to incorporate Matterport full time into your marketing channels, we would love to talk to you about our "One Price" program. Get big savings and budget accordingly. Give us a call: (253) 312-4998
NEXT DAY DELIVERY!
Contact us to receive our current price sheet that includes all the amazing feature you get when you use SAMIAmedia for your trusted Matterport provider
Les Baker | (253) 312-4998 | Les@LesBaker.net
Compare Showcase quality, pricing, features, service, experience, and you'll discover why SAMIAmedia is leading Western Washington in professional Matterport True3D™ services.
We offer features and add-ons that other providers may not have or cannot make available to you.
As an early adopter (early 2015) we have completed hundreds of Showcases with tens of thousands of scan sweeps. We know how to Matterport!

We specialize so we can deliver the highest quality Matterport possible, helping you leverage this incredible technology for your real estate business.
Win listings, cut costs and beat the competition!
Spend more time winning listings and leave the Matterport to us
Paying for your Showcase is fast, easy and secure
After we deliver your Showcase virtual tour and purchased assets, you will receive an invoice for services rendered through FreshBooks. Pay safely and securely online!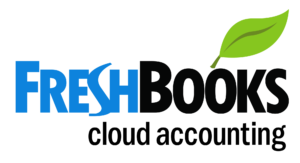 Your Trusted, Licensed, and Insured Matterport True3D™ Service Provider
Since 2015
We capture amazing spaces with our Gen-2 Matterport Pro2 cameras with Fast Capture; 4x the image quality in 1/2 the time, and Leica Geosystems LiDAR-based imaging laser scanners for outdoor and large space Showcases
Restrictions apply.
Pricing based on square footage shown in the NWMLS or CBA. Matterport 3D Service Agreement "Terms", pricing, and services subject to change without prior notice.
By purchasing and using the Services provided by SAMIAmedia the "Service Provider"; you the "Customer" acknowledge and agree to the Matterport 3D Services Agreement "Terms" available for review at: http://samiamedia.com/terms.
SAMIAmedia is a Northwest MLS Approved Photographer